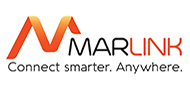 KeepUp@Sea is the IT operational platform that enables our customers to standardise, simplify and automate their vessel IT environment, enabling fast migration and effective operation of IT services across the fleet.
We have dedicated technicians with specialised competence in the area of maritime IT, meaning customers benefit from expert delivery and support as well as simplified onboard network management.
KeepUp@SEA has a proven track record of increasing IT operational stability, reducing the operational cost, and also reducing support costs and efforts to a minimum – at the same time facilitating the needed flexibility to handle future growth and a controlled change process. For the operational phase, we provide the modules needed to deliver a fully managed service either together with customer personnel or as fully outsourced service.
Fleet Monitoring and Reporting
The KeepUp@Sea Dashboard is developed and specialised to fulfil critical monitoring tasks in the most simple and intuitive way. By using the web based Dashboard, customers are presented with a complete overview of the health status for critical components on board – verifying that backup is performed and that antivirus protection is up to date – all in one place, by one click, for the whole fleet!
The KeepUp@Sea Dashboard enables full control over your fleet performance. As a unique solution to monitor the status of critical ICT components and business critical applications for your fleet, ship operators can gain a full, transparent view of services delivered.
Key Features:
Server components monitoring
Backup monitoring
Antivirus monitoring
Vessel particulars
Disk usage on server
Application version control
Inventory Monitoring:
KeepUp@Sea Inventory comes with a variety of scanning methods, which can be used standalone or in combination with others. Most of the scanning methods do not require manual intervention.
A wide range of computer details are scanned for Windows machines. Hardware, software, event logs, Windows updates and product keys are just a few of the items customers will now be able to report on.
The KeepUp@Sea Inventory helps you with your Network Inventory and Asset Management and proactively alerts you of non-compliance issues before they become a problem.
Key Features:
Software Inventory
License Compliance
Active Directory integration
Compliance
Event log
Backup your Business Critical Data
If an incident happens, don't let it be the end of your business; benefit from a proven business data recovery solution with KeepUp@Sea Backup. Our easy and affordable backup service prepares you for anything: from an employee accidentally deleting a critical file from the server to lost or damaged equipment, we help you ensure that your business data is protected at all times.
Custom-made for seafarers, the highly optimised backup solution provides proactive protection of all vulnerable data produced on board your vessels, and safeguards the recovery procedures if needed.
Key Features:
USB Support
NAS Support
One Click Backup/Restore
Database Support
Logging
Scheduled Backup
Benefits:
Increased stability: KeepUp@Sea is a professional IT operational framework with the proven ability to increasing onboard IT stability, reduce operating costs and reduce vessel support needs to a minimum.

Fleet wide control: KeepUp@Sea offers a highly automated and standardised framework for servers and computers, bringing you in control of changes and upgrades both onshore and onboard. Shore staff can maintain a transparent overview of the operational status of the fleet using the simple-to-use Dashboard feature.

IT made easy: The solution enables onboard staff with limited IT competence to deal with error situations in an easy and straightforward way.

Full support: Support is available from personnel with extensive experience in working onboard vessels, who know the terms and have the capabilities to promptly solve any challenges that may appear.

Achieve full system compliance: High availability and reliability; Scalable and flexible; Shore based application and inventory control; Service and system monitoring; Built on Microsoft operating systems; Easy migration to different communication footprints.

Compatibility: The KeepUp@Sea service is available to Marlink's Sealink VSAT and broadband MSS customers.