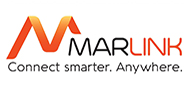 Suitable for users at sea, on land and in flight, SkyFile® Mail provides reliable and cost-effective email, fax and SMS messaging on VSAT, Inmarsat, Iridium and Thuraya satellite terminals.

First established more than 15 years ago, SkyFile Mail is one of Marlink's most popular Value Added Services, with more than 40,000 mariners utilising the service daily. Simple to install, use and update, SkyFile Mail works on any desktop Windows-PC or laptop. Used together with Universal Card, crew members need only one card for prepaid voice and data.
SkyFile Mail (Entry and Premium services) are fully compatible with any email software, such as Microsoft Outlook, allowing easy integration with existing programs and making it an ideal messaging tool for users onboard.
Efficient management tools
Simple to install, use and update, SkyFile® Mail improves easy administration of your mobile satellite terminal and enhances your operational efficiency

Get the precise position, speed and direction of your vessel via SkyFile Mail's GPS Data Reporting function (SkyFile Premium only)

Split billing function sorts communications traffic into cost centers (owner, operator, charterer) to facilitate re-billing

SkyFile® Mail can be simultaneously accessed by multiple users, with their individual, password-protected sub-accounts, even within a Local Area Network (LAN)

New! Device Auto Detection and Smart Profile Management - enables the automatic detection of the active connectivity device in use and automatically applies the predefined rules and features related to that connectivity profile.

Benefit from our SkyFile® eNOAD software for easy and efficient creation & submission of electronic regulatory forms required by the US Coast Guard

Combine with SkyFile Anti Virus, our complete anti-virus software package, providing your vessels or remote PCs and networks with protection against viruses and other external threats

Fully managed in Portal360: view and manage SkyFile Mail accounts and their configurations, monitor traffic, blacklist, whitelist or quarantine messages and download usage logs, all remotely from shore.



Crews communicate with prepaid
SkyFile Mail is the optimum tool for personal communications thanks to its ideal crew features:
Versatile: users can have the same software for prepaid and postpaid messaging such as email, fax and SMS

One card – many functions: with Universal Card™, crew members need only one card for voice and data

Flexible: enables users to create and configure their own prepaid account according to their needs and budget

Independent: MyMail prepaid accounts are not linked to a specific SkyFile Mail master account, and can be used on any vessel

No restriction in terms of volume or number of messages: Managers or crew can define and set their own limitations

Anticipated cost is displayed when writing an email and credit balance is updated during each prepaid connection

SkyFile Mail works ideally with SkyFile Crew, providing crew members with optimised on-board access to prepaid internet, social media and messaging platforms (for vessels using L-Band connectivity, e.g. Inmarsat FleetBroadband).



SkyFile® Mail is available at sea, on land or in flight and works across most VSAT, Inmarsat as well as Iridium and Thuraya terminals:
Sealink VSAT:

Sealink Customized

, Sealink Premium, Sealink Allowances, Sealink Plus

and

Sealink Flex

Inmarsat:

Fleet Xpress

, FleetBroadband, BGAN, SwiftBroadband, Swift 64

Iridium:

Iridium Certus, Iridium Pilot

, Iridium Maritime, Iridium 9555

Thuraya:

Thuraya IP

, Thuraya Maritime Broadband, Thuraya XT-PRO



Downloads: