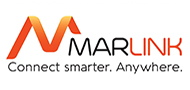 Using reliable, high throughput links on the advanced Ka-SAT satellite, Terralink News gives media professionals a highly flexible and reliable solution for data connectivity and dedicated live streaming.
Terralink News helps you shoot and deliver your story quickly without complications. It is the most reliable solution for live video streaming with dedicated bandwidth through hardware specially designed for ease of use.

Features:
Up to 10 Mbps duplex dedicated bandwidth
On-demand activation: service activation is guaranteed on short notice
Easy online booking through a customer portal
Internet access or private network.

2 types of service
Dedicated bandwidth for occasional use with dedicated capacity
Shared bandwidth for occasional use with best effort
Pay-as-you-go: no use, no charge
Quick Deploy VSAT: Drive-Away and Fly-Away systems
Portable equipment with lightweight VSAT terminal, IATA compliant
Easy to set up with limited technical expertise
Coverage: Europe and Mediterranean Basin (Morocco, Tunisia, Libya, Egypt, Algeria) & spot coverage in the Persian Gulf.

Benefits:
Flexible: available for live streaming and data delivery
Easy to use: each journalist can set it up in minutes
Convenient: immediate on-demand airtime booking for temporary or more permanent uses
Affordable: competitive equipment and airtime costs
Portable: easy transport and handling
Broadband: different classes of service for fast down and upstream rates
24/7 Service desk and proactive technical support.

Online Booking
Get access to our advanced Customer Portal for bandwidth monitoring and instant access to online booking
If you need a story fast, or if you need to broadcast live at high quality, you can book it online quickly in 3 simple steps: select your location, select your bandwidth, select start time and duration (15 minutes minimum) – and go live!