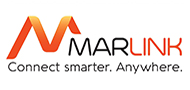 Empower your maritime communications!
XChange, Marlink's integrated communication management platform, has been expertly designed to empower your connectivity to all satellite networks (VSAT and MSS) for high quality voice, VoIP, and data. Fully manageable onboard or remotely from shore, XChange facilitates control of your onboard network while offering sophisticated tools to economise your communication costs and keep your crew happy.
Control your communication costs
Define multiple user groups with multiple connectivity accesses and distinct communication prioritisations according to your needs

Set access rules and usage limits for different user groups

Provide crew access to voice and data services, either free of charge or resell local credits using XChange´s embedded local credit management

Monitor and analyse your communication evolution, in real-time on board or from shore, based on your own defined update sequences via Marlink´s Portal360



Administer your fleet from shore via Portal360
XChange shore management capabilities are fully integrated into Marlink´s Portal360 with unique accesses for Customers and Service Providers

Use the remote administration functionality of Portal360 to manage users, user groups and credits from shore to get better control of your accounts

Crew communication management, such as allocation of crew credits can be straightforwardly managed by personnel on shore

Crew credit consumption can be easily viewed and reported, and payroll deductions made accordingly



Maintain your onboard IT configuration
Remotely maintain and update your XChange configuration and onboard settings, like updating firewalls, network settings and more, allowing you to streamline settings for ships or a fleet according to your policies

Firmware updates can be pushed with one click. No need to send a technician on board.



Secure your onboard IT
Via group policies and access rules, manage who is able to communicate through which terminal at what time and for how long

Multi-stage firewall rules ensure that only wanted traffic is routed to and from your vessel, ensuring your entire onboard IT infrastructure is secure

Separate your onboard IT infrastructure into several physically split local networks to enhance security and avoid risks of vessel-wide virus infections



Stay connected wherever you are
Benefit from services like voice, data and VoIP onboard, all smoothly integrated regardless of the connectivity or phones onboard

Manage and set priorities over your separated crew and corporate networks and whenever required, non-corporate traffic can even be disconnected

Automate IT systems to communicate autonomously with the shore. Setup XChange´s Machine-to-Machine communication (M2M) to ensure your onboard systems can autonomously update or send status reports back to your headquarter

Stay always online in a hassle-free environment: XChange manages any available connectivity service and switches between them if required



Keep your crew motivated
XChange delivers applications to keep your crew happy, health and connected

Give crew access to your communication services in a controlled environment and define crews communication cost

Use XChange credit management facilities to give your crew special benefits regularly or on special dates almost administration free

XChange Media: Connect your crew to the world of news and entertainment

XChange Bring Your Own Device: Allow your crew to stay online at sea - just like at home

XChange Telemed: Peace of mind for a safe and healthy crew