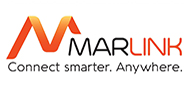 Reliable, adaptable and scalable broadband communications anywhere you need them. Global Xpress provides reliable, high-speed Ka-band connectivity for your organisation, no matter where in the world it is. It is a fully managed service offering high-speed broadband, voice, video, Internet and third party applications.

Benefits:
Coverage: Global Xpress is a global network with unparalleled reach of service from anywhere in the world (excluding the extreme Polar Regions). This is achieved via 3 overlapping geo-stationary high-throughput satellites (HTS) placed in strategic orbital locations.
Reliability: No matter where or when you need to deploy mission-critical communications you can have absolute confidence in your connectivity.
End-to-end, fully managed connectivity service: Global Xpress is built on Inmarsat's trusted worldwide infrastructure and specific solutions from trusted third party application providers.
Compact terminals: Global Xpress is accessible through a range of terminals that come in a portable, mobile or fixed form-factor.

Applications supported by Global Xpress
Voice over IP (VoIP) support and managed VoIP service
Video teleconferencing
Branch office applications (VPN access, SAP, Citrix, email)
Real-time video and audio streaming
Real-time interactive collaboration and situational awareness
High-speed broadband for internet access
High-speed file transfer
Video surveillance
Telemedicine.

Equipment:
Global Xpress comes with an array of flyaway (auto and manual-acquire), transportable, fixed and stabilised terminals. All terminals are simple to set up and use and each terminal has its own single, global IP address. The portfolio ranges in size from 60cm, lightweight and highly portable terminals through to the fixed-site installations of up to 2.4m. All terminals are certified for use over the Global Xpress network. Certification ensures strict adherence to quality standards, resulting in dependable, seamless mobile communications worldwide.