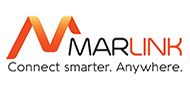 The SkyFile® Anti Virus software protects your remote computer assets from potentially harmful viruses. Fully automatic anti-virus updates, notification and version verification ensure you keep your computers and LAN safe even while at sea. Available on an Entry or Premium level, SkyFile® Anti Virus delivers the same benefits as a shore-based anti-virus program for your satellite communications and combats a wide range of threats such as viruses, Trojan horses and other malicious software (malware).
SkyFile® Anti Virus is a complete anti virus software package, providing your vessels or remote PCs and networks with protection against viruses and other external threats:
Spyware

Worms

Trojan Horses

Email viruses

Pharming and phishing

Rootkit

Adware

Potentially Unwanted Applications (PUA)

SkyFile Anti Virus Entry Benefits
Security:

reliable protection against viruses and other malware such as Trojan horses or spyware using Sophos-based virus detection engine

High quality protection:

several anti-virus updates per day (with very low data volumes)

Flexibility:

works across multiple satellite networks

Always up-to-date:

users will be automatically informed of the update and new software version

Engine-updates over the air:

no need to send a CD or someone onboard

Cost-efficient:

through "light" updates and low monthly subscription rate

Consistently updated:

Thanks to daily updates to the vessel via email (with SkyFile Mail), SkyFile Anti Virus is always kept up-to-date, for MSS, VSAT or even if a backup device (FleetBroadband or Iridium Certus) is in use onboard, meaning the vessel always remains fully protected

Sky File Anti Virus Premium Benefits
So much more:

within a 25MB data update, ship owners are able to install a Premium package backed by Sophos and benefit from all of the above, as well as;

Anti-Ransomware:

block a large number of malware threats in one go, before they even enter your system

Auto Learning:

the Premium 'auto-learning' process uses behavioural monitoring to immediately detect and stops crypto-ransomware without the need for regular software updates, limiting updates to an annual occurrence

Backed by Sophos Labs:

APAX-backed Sophos are a leading anti virus provider with high-tech sophisticated labs around the world, enabling fast detection and patch protection to customers. Malware like Wannacry and Petya were rapidly detected in users by Sophos and resolved in less than half a day with the help of their engineers who work 24/7 to protect, detect and resolve.



SkyFile comes with a set of two packages to choose from: