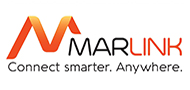 When it comes to what you really need in a satellite phone, IsatPhone Pro delivers. This is the first global handheld from Inmarsat – purpose-built for the most reliable satellite communications network in the world. With clear voice quality that you'd expect from the market leader.
This phone is designed to work in just about any conditions – in rain storms, dust storms, searing heat to sub-zero cold, tropical humidity or freezing fog. No worries about battery life when you're miles from anywhere, because it has the longest in the market. And we don't think satellite phones need to be complicated. Try it for yourself and see how simple it is
The IsatPhone Pro is Inmarsat's first global handheld satellite phone. IsatPhone Pro offers satellite telephony, with Bluetooth for handsfree use, voicemail, and text and email messaging. Location data is also available to the user to look up or send in a text message.
Designed primarily for professional users in the government, media, maritime, aid, oil and gas, mining and construction sectors, this is the first handset to be purpose-built for the Inmarsat network.
IsatPhone Pro has been optimised to deliver the best performance over the world's most advanced mobile satellite network. It is available on a global basis over the three Inmarsat-4 satellites, which have an operational lifetime into the 2020s.
Prepaid and Postpaid Sim Cards, PreLoaded Minutes and Vouchers are available with a Sim Card activation time aprx in 1hr.
https://www.inmarsat.com/support/isatphone-pro-support/